The best beaches of Goa | The Goa Experience
01.The best beaches of Goa
Goa is synonymous to many things that are indicative of a life without worries and carefree measures. Be it the parties, the casinos, the flea markets or the beach shacks—Goa is to India what Ibiza is to the world. Here, we take you on a trail along the best beaches in Goa. These places are varied in nature and a visit here will expose you to the best beach in Goa for family and best beaches in Goa for couples.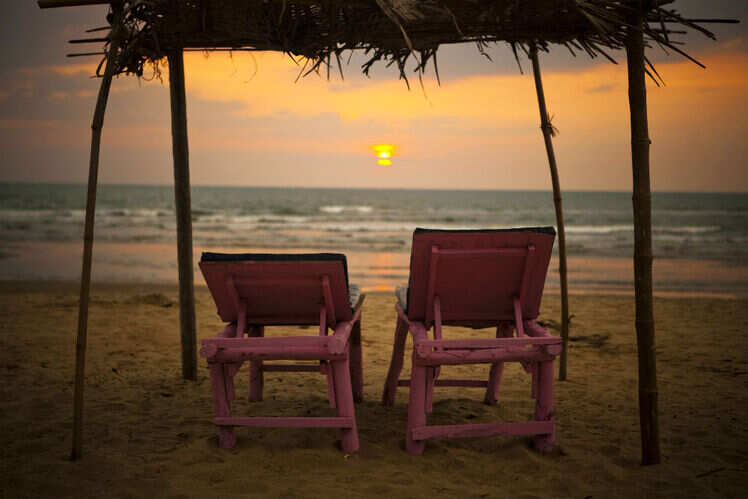 02.Querim Beach
Enjoy a quiet sunset from the beautiful Querim Beach in North Goa. With little crowd and stunning vistas to offer, this is the hot favourite with the beach bums headed for Goa.
Also famous as Keri Beach, this Goa beach is much loved for its river inlet as well; a perfect picnic spot if you are craving for some old-school fun.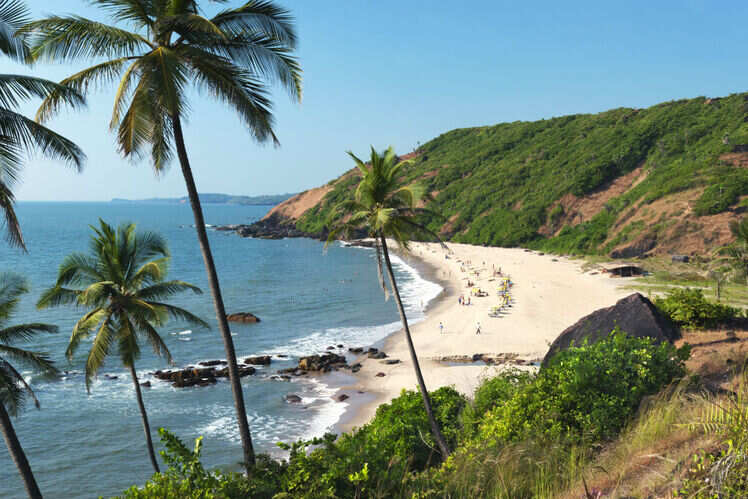 03.Arambol Beach
Let the sea and the Sun kiss your soul as you spend pensive hours on Arambol Beach. A handful of shacks offer unforgettable sea food and a mix of cuisines to delight you.
Quite close to the Dabolim Airport, this is one of those beaches in Goa that see ardent beach lovers in winters. Perfect for a sunny day out, Arambol is where you can engage in a game of volleyball at the beach.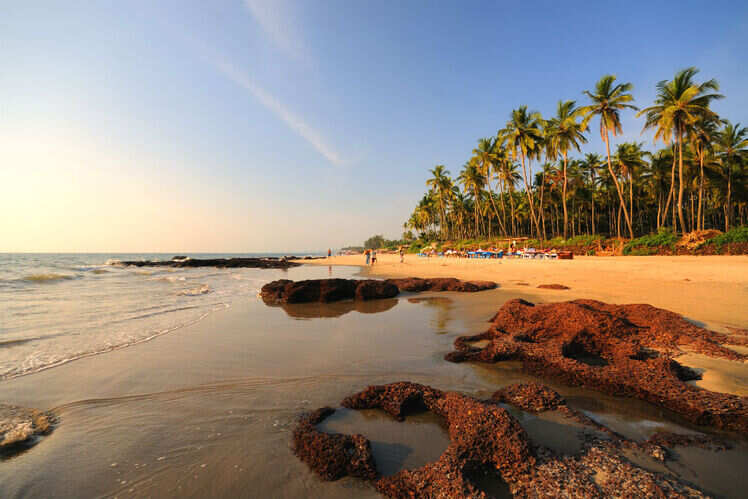 04.Morjim Beach
The calm ambiance of Morjim Beach is going to sooth all your travel fatigue. Take a stroll for unsurpassed beauty and calm that only a few beaches in Goa offer even in the peak of winters.
Attracting a wide species of birds and, not to forget, its popularity as one of the hatching sites for the Olive Ridley turtles, Morjim is a must-visit for the love of all things wild! No pun intended.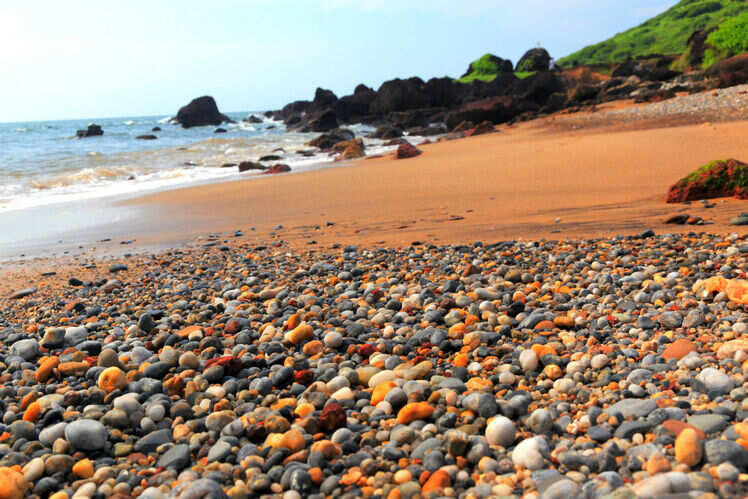 05.Vagator Beach
Let nature and its miracles take their due course and you will see the real beauty of Vagator Beach. Splendid-looking cliffs rising from the ocean water makes for the perfect sunset on the rocks of course.
A huge hit with backpackers, Vagator Beach in Goa is lined with numerous shacks, quaint cafes, a slew of budget shacks and hotels as well. A typical evening at this beach in Goa sees swimmers, volleyball lovers and even scooters wading through knee deep water at the banks!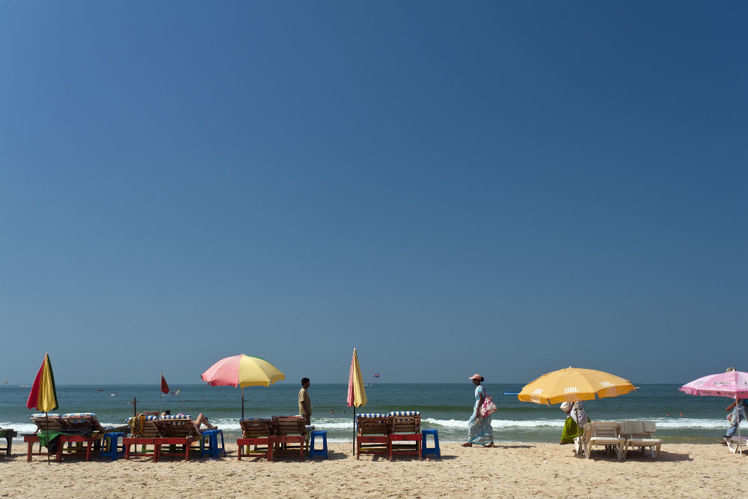 06.Baga Beach
One of the most recognizable and famous beaches in Goa, Baga is a must-visit for everyone! Especially for the shopaholics, who are keen for bargain deals and more. Also popular as a party hub, this beach sees beach lovers flocking late into the night, usually with an EDM party happening somewhere around.
Scuba diving at Baga beach in Goa is one adventure that no water baby should miss.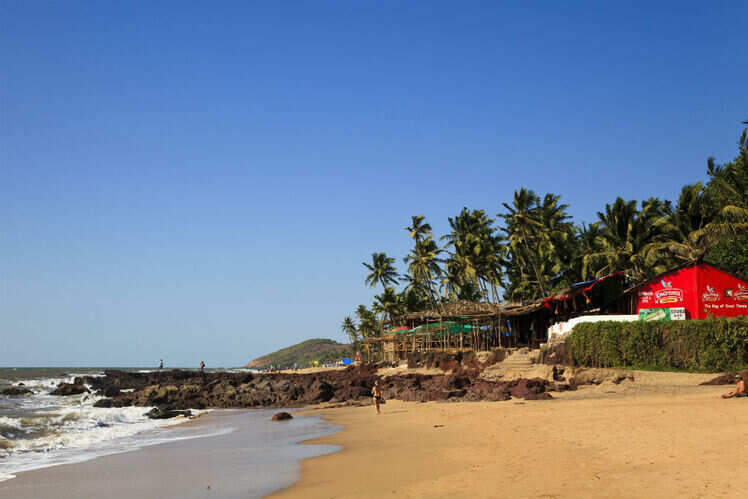 07.Anjuna Beach
The fun begins in Goa when you hit the popular Anjuna Beach along with your friends! A number of popular beach clubs and shacks in its vicinity make it a favourite.
An equal and apt competitor to Baga, this popular Goa beach is much loved by hippies, sun lovers and anyone into water sports. A host of cheap yet surprisingly good eateries by the beach are an added attraction.
If you have Anjuna on your mind, our budget guide to Anjuna is a must read!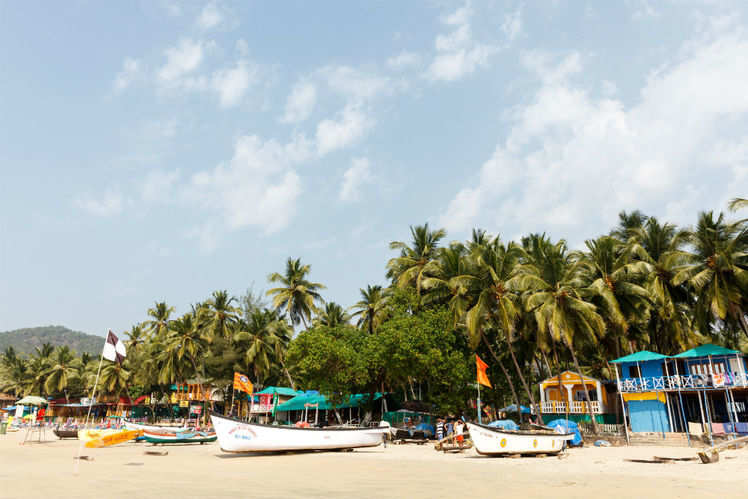 08.Palolem Beach
Let everyday worries take a back seat and unleash your soul on Palolem Beach. If mingling with crowds is something that you enjoy, this is just the place for you. Much loved for its reputation as a souvenir trove, Palolem Beach in Goa is great for anyone eager to steer clear of the party crowd of north Goa.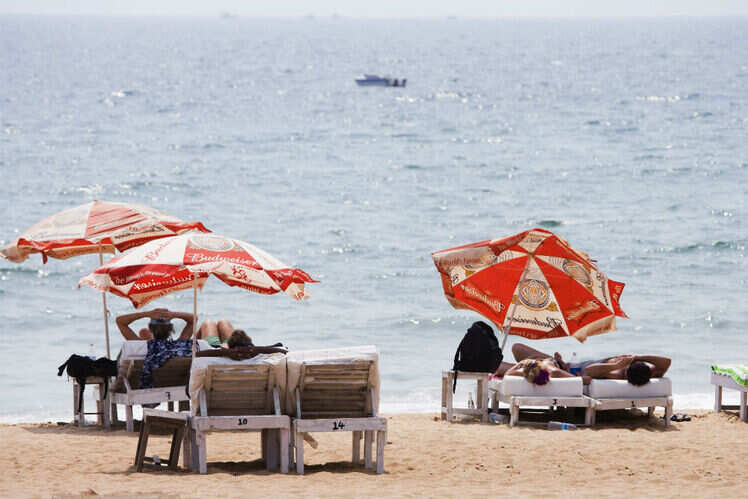 09.Calangute Beach
Can there be anything more relaxing and soothing than watching the calm waves of the sea from a sun lounge on Calangute Beach? No, and once you are here you will know what makes us give such a strong statement!
Just 15 km from the Goan capital, Panaji, Calangute is the largest beach in Goa. Mid-way between Candolim and Baga, it is lined with a host of backpacker and luxury accommodations to make the dream of a beach side stay in Goa quite feasible.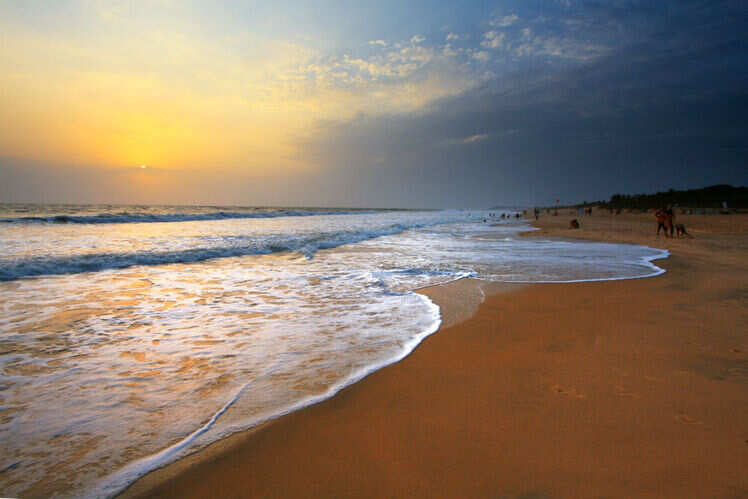 10.Candolim Beach
The waters of Candolim Beach take different hues as the day passes by! A must-visit for photographers, this is one place you cannot skip from your itinerary.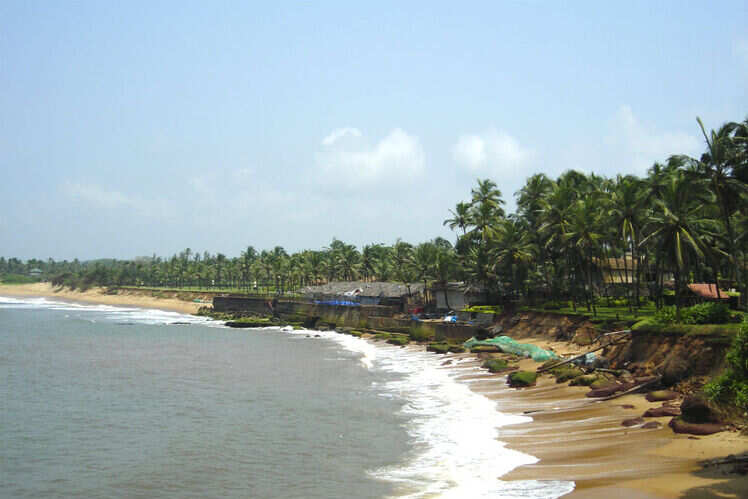 11.Sinquerim Beach
Rows of coconut palms adorn the Sinquerim Beach that gives the traveller a sense of seclusion from the hustle bustle of the outer world.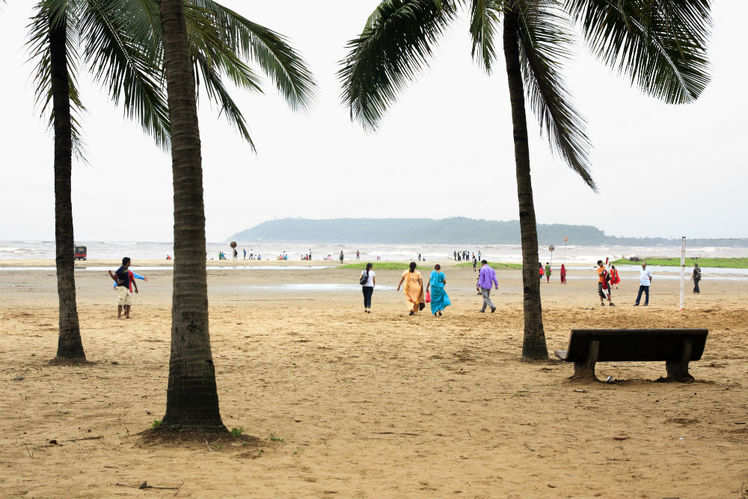 12.Miramar Beach
Stand witness to the Sun's ceaseless efforts to pierce the clouds from the sands of Miramar Beach. You'll stand wooed.
Quite tiny, this Goa beach is one of the two beaches in Panjim. It sprawls around the meeting point of the Arabian Sea and Mandovi river, and is less touristy as compared to other beaches.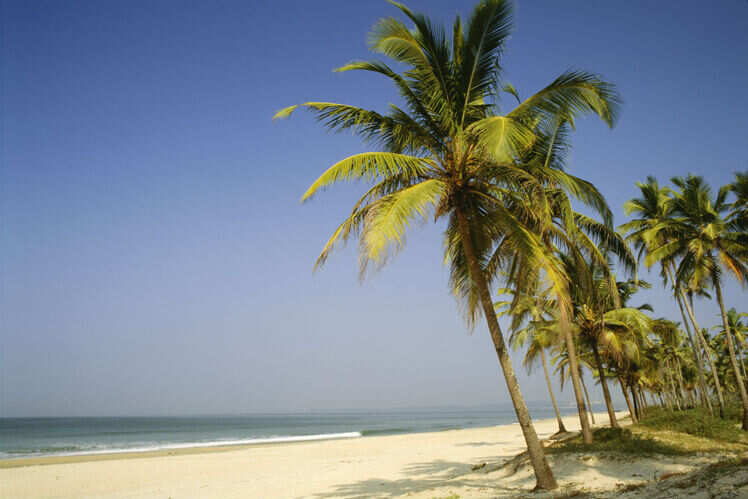 13.Majorda Beach
The serene surroundings of Majorda Beach have a healing touch; must-visit for the tired traveller's soul. A stunningly scenic beach in Goa, this one will woo you with its quaint charm and an astonishing range of luxurious stays.
A must-visit for those with luxury and solitude on their mind.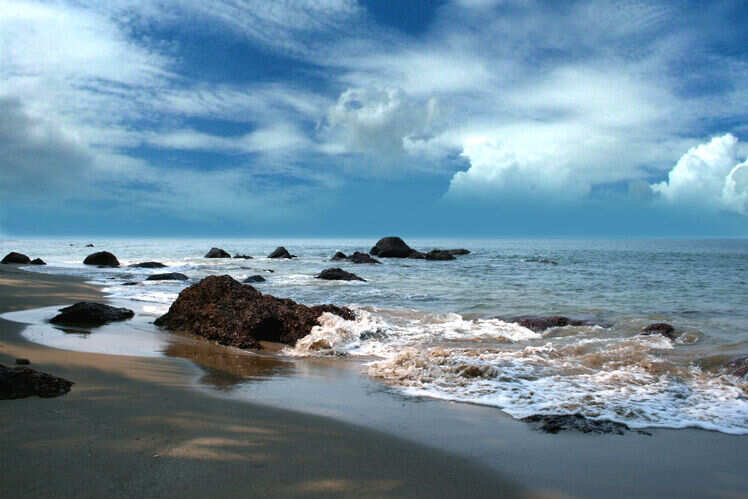 14.Bogmalo Beach
Retract to the unearthly beauty of Bogmalo Beach, where the sea and the sky have a rendezvous at the horizon.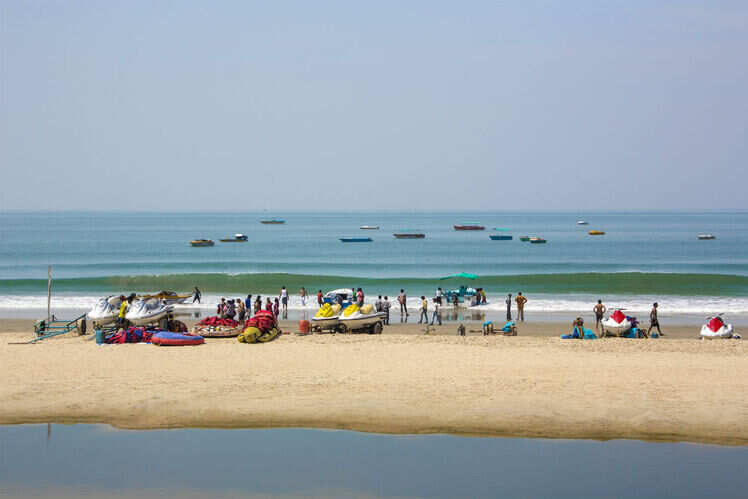 15.Colva Beach
The azure water of Colva Beach with fishing boats gliding across offer a glimpse of the lives of the local fisherman and people.
Less crowded than its northern counterparts, Colva beach in Goa is where you can have a more local experience. This one also has a range of homestays and serviced apartments if you are aiming for a long term stay.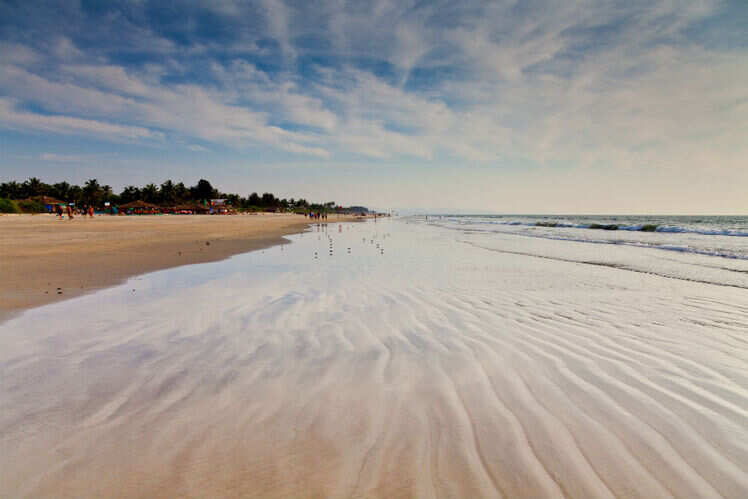 16.Benaulim Beach
Take a stroll along the soaked sands of Benaulim Beach to feel the cold, softness of the sea under your feet. A rather long stretch of sand, Benaulim Beach is largely untouched by tourists and is a great hit with the locals. Starting from the end of Colva Beach, it is the one for you if beating the crowd is high on your mind.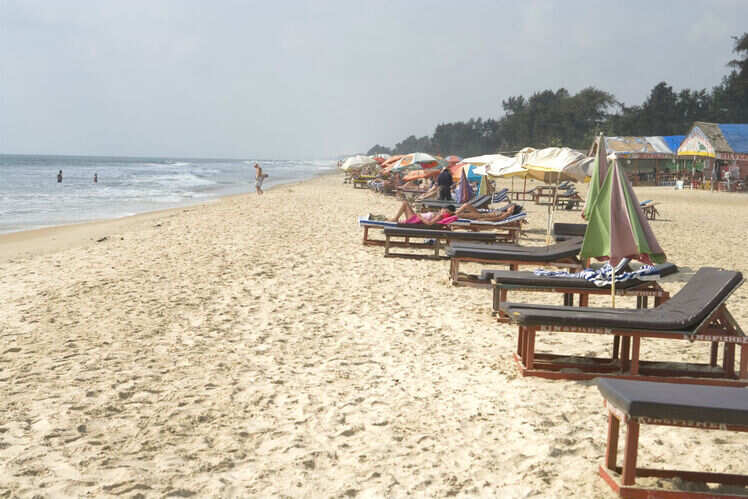 17.Mobor Beach
The empty sun lounges of Mobor Beach invite you to be a part of a celebration called life.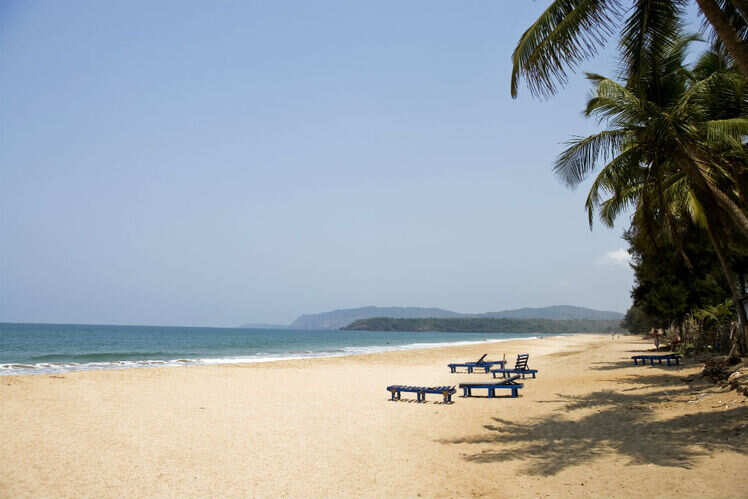 18.Agonda Beach
The quaint air around the Agonda Beach will remind you of the simplicities of life that have gone hidden of late. Take a break.
Ask a favourite and this is one of those beaches of Goa that you will fall in love with. Solo travellers, yogis, painters and writers is what the crowd at Agonda is made of.
Sprawling by the side of Agonda Village, this beach has an interesting market lined with local shops and surprisingly good restaurants. Your place to say adieu to the rather infamous beach crowd of Goa.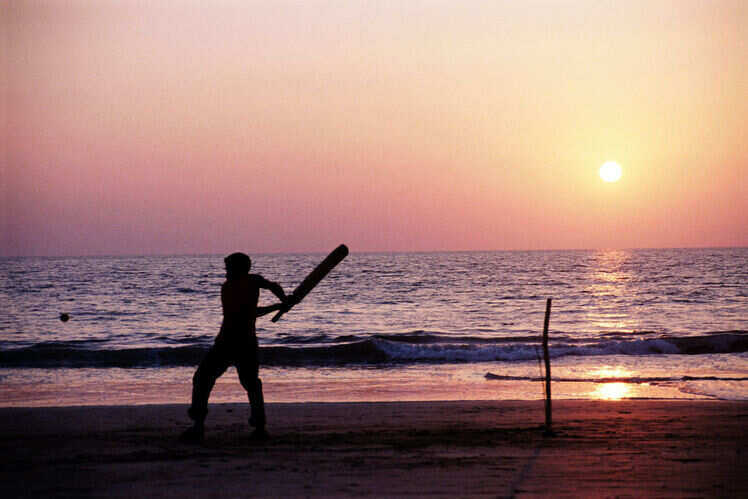 19.Patnem Beach
How about joining local kids in a game of cricket as the Sun descends in the sea? Nothing beats this one.
A close cousin of Agonda, this Goa beach is so beautiful that it looks like a wet painting on a sunny day, so fresh that it might just smudge with a touch.
A regular day at Patnem sees village kids engaged in a match of cricket or cycling down its white sand beach. A sunset watching session is just what mkes Patnem perfect.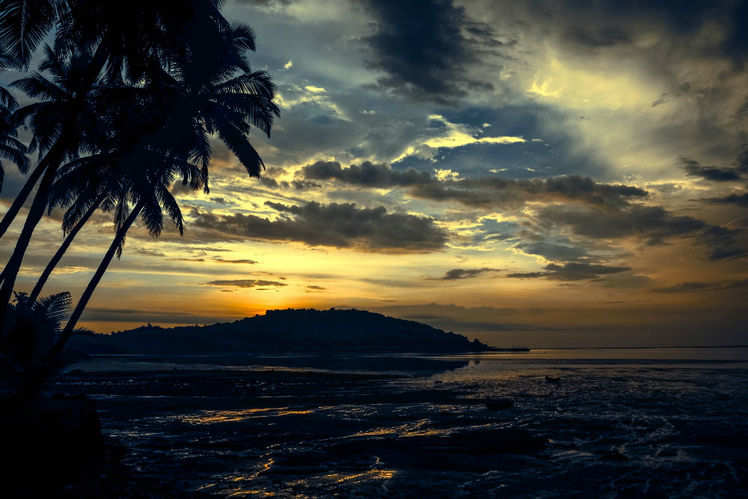 20.Chapora Beach
The tranquil surrounding of Chapora Beach offers a great escape from the mundane of our lives. Escape.
Quite close to the ruins of Chapora Fort, this one lies by the side of Chapora village. Some 10 km away from Mapusa, it is good if you want a quick break from the heat and crowd of the rather touristy lanes of Mapusa.