Are you looking for the best lipstick brands in India? If so, find here list of most popular lipstick companies that are selling most among Indian customers.
Ever wondered which lipsticks are the best? Well, most of the best lipsticks around the world are manufactured by only a handful of companies. These companies, however, are the giants of the cosmetics world.
Wearing lipsticks which are made by one of such brands will command respect and shows class.
However, it should be noted that not all of these brands are suited to everyone. This is because each person has a unique style and character.
So each person has to choose their brand according to individual taste and which matches their characteristics the best. It is easier said than done though.
For this reason, our team has done their research and put together the Best Lipstick Brands in India for you to choose your pick.
Here is a List of Top 10 Best Lipstick Brands in India
1. Lakme

Lakme is the country's first cosmetics and makeup brand with over 50 years of experience under its belt.
It is in the first position of this list because of its market domination and easy availability in every cosmetic shop of the country.
The company provides a complete range of makeup products and in colour cosmetics and skincare also.
The brand is owned by Hindustan Unilever and was established J. R. D. Tata in the year 1952. Lakme is also the biggest cosmetics brand which originated from India.
2. M.A.C

M.A.C is one of the biggest cosmetics brands in the world, just not in India. They have a huge brand name thanks to their products being of the highest quality standards.
The company has its headquartered situated in New York, United States and was founded in the year 1984.
Variety in colours and textures is their forte with them releasing season-specific products every now and then.
The MAC Matte Lipstick  (3 g, Pink Plaid) is one of the best lipsticks from this brand.
3. Maybelline

Taking the third place in our list of the Best Lipstick Brands in India is Maybelline. They are primarily regarded as a major American makeup brand but they are sold worldwide also.
In India, they have a huge market due to their premium quality yet competitive pricing.
Maybelline the company, was formed by a 19-year-old American entrepreneur named Tom Lyle Williams in 1915.
As of today, it is a subsidiary of French cosmetics company L'Oreal which comes in next in the list.
4. L'oreal Paris

L'Oréal S.A. is a French cosmetics company, which was founded in the year 1909 by Eugène Schueller. It is headquartered in France and is one of India's biggest names in the cosmetics industry.
They can thank their marketing and they brand ambassador Aishwarya Rai Bachan for that.
L'Oreal Paris Collection Star Pure Brick ( An Aishwarya Rai range ) Lipstick, 4.2g is one of the best selling lipstick models from this brand.
Their product lines contain Jojoba oil, which is advertised to give perfect hydration for up to 4 hours.
5. Revlon

In at the fifth spot in this list of the Best Lipstick Brands in India is Revlon. Regarded as one of the biggest American multinational Cosmetics, skincare, and personal care brand, they produce 8 different ranges of lipsticks in various colours.
The company was founded by Joseph & Charles Revson Charles Lachman in the year 1932.
The Revlon Super Lustrous Lipstick, Kiss Me Coral (4.2g) is one of the best lipstick models from the house of Revlon. Most of their lipsticks are priced between Rs 485 and Rs 935.
Their products contain lightweight colour and moisturizing shine which is said to keep lips healthy and soft.
6. NYX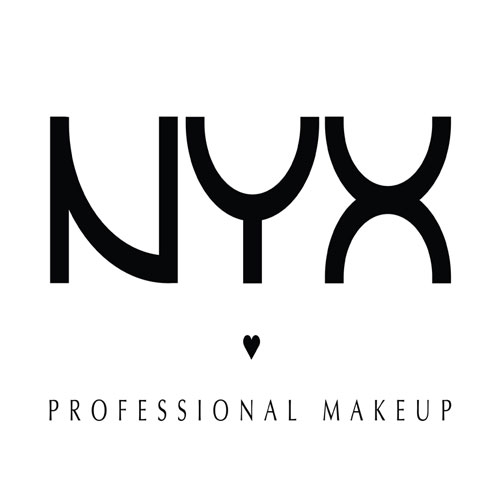 This brand NYX was formed in May 1999 by Toni Ko. The company is headquartered in Los Angeles, California, United States. They have made huge strides in the Indian cosmetics market since coming in the later 2000s.
This is due to the sheer number of types of lipsticks available in so many different colours.
They have also kept their prices low and sell mainly on online platforms. You can rest assured of their quality as seen by the average customer ratings being above 4.5.
7. Dior

Founded in 1946 by the famous European designer Christian Dior, the company designs and retails fashion accessories, jewelry, make-up, and skincare products.
In India, they have managed to hold a 3.1% stake in recent years due to their reputation of being a super-premium product which has attracted a lot of attention.
The Dior Liquid Suede Cream Lipstick (4 ml, Cherry Skies – 03) is one of the best selling products from the company.
Their non-organic lipsticks come in a liquid form which is said to be better for the lips than ordinary ones.
8. Colorbar

Colorbar is considered as one of the best beauty brands that originated from India itself. They are the also fastest-growing beauty brand in urban India.
The brands provide high-quality products at attractive prices and with the widest range of colours.
The Colorbar Velvet Matte Lipstick, Hot Hot, 4.2g is one of the best selling products of this brand. This product contains Shea Butter, Vitamin E and Jojoba Oil which provides a creamy shiny look to the lips.
The prices of their products start from a reasonable Rs 260 and go up to Rs 1000.
9. Chambor

Establishing the foothold in the Indian cosmetics market, Chamber came in the country in 1993. Since then and now, the brand has been a pioneer in fashion and many women's favorite classic beauty brand.
They produce a number of lipstick models, that has qualities like anti-aging effect, hydration and sun protection.
The other best part about this brand is that it is Vegan with no animal ingredients and it suits the Indian complexion.
Along with all those good points it has to be said that they do not come cheap. A Lipsticks from this brand will set you back at by least by Rs 1000.
10. Elle 18

Last but certainly not the least in our list of the Best Lipstick Brands in India is Elle 18. This brand is the premium choice of a younger generation of India where it is a style statement.
The brand is owned by Hindustan Unilever Limited (HUL) which has been in the market since 2012 which is much later than any other brand in this list.
Elle 18 produced a number of different types of lipsticks, and are available in different colours and prices.
The Color Pops Lip Color, Maroon Iris 25, 4.3 ml is one of the highest-rated lipsticks online and is a must-try.
Conclusion
Above are the biggest brands in cosmetics all fighting to get their share piece of the Indian Cosmetics Industry. They all have different strategies and different target audiences.
It is up to you however to choose your favourite brand as discussed earlier.
Your pick should be based upon your style quotient and character and which brand matches them the best.
We hope after going through our article on the best selling top Lipstick Brands in India you have found your answer.